Flexibility
CUSTOMIZED LOGISTICS SOLUTIONS
The fastest and most reliable transportation mode for all goods

Efficiency
QUALITY SERVICES UNDER THE MOST FAVORABLE CONDITIONS
The fastest and most reliable transportation mode for all goods

Professional excellence
LONG-TERM EXPERIENCE AND INNOVATIVE SOLUTIONS
The fastest and most reliable transportation mode for all goods
Our mission
The professionals at RM Cargo Baltic are always there to help you. We go by the principle:
"Entrust your shipment to our experts' hands":
To offer the best transportation mode for every shipment ensuring high quality of services.
To be flexible with respect to our clients' needs in search for customized solutions.
To always provide details and take care of the shipment until the final delivery.
Director
Ramūnas Skirmantas
Why RM Cargo Baltic?
We are an exclusive member of Lognet Global logistics network operating in 155 countries and uniting over 2,000 offices throughout the world.
We are excited to be an exclusive member of Global Logistics Network, organization that encompasses leading companies worldwide.
For more than one year RM Cargo Baltic has been awarded "The Strongest in Lithuania" certificate as a company highly appreciated for reliability and timely execution.
We stand proud for being a member of Five Star Freight Systems, one of the most professional freight forwarding groups in global logistics.
We are one of the fastest growing companies in Lithuania.
We have become an exclusive representative of MarcoPoloLine in Lithuania.
Cargo transportation services
RM Cargo Baltic is a reliable and professional partner to render freight services. We specialize in miscellaneous shipments by different routes. For our clients we can offer transportation of cargo by air, land, and sea as well as quality and timely services.
We have a wide network of reliable partners both in and outside Lithuania; therefore, we can always offer the most preferable solution no matter what kind of cargo is to be transported.
We represent four worldwide logistics networks – Global Logistics Network, MarcoPoloLine, Five Star Freight Systems, and Lognet Global – in Lithuania and our achievements as well as the idea of fair dealing are continually awarded "Gazelle" and "The Strongest in Lithuania" prizes.
Our client is everybody, who needs freight transportation service no matter what kind of transportation it is – a large-scale commercial project or moving household goods. RM Cargo Baltic are always there to help you. We take the individual needs of our client into account, therefore, besides our basic services, we also offer value-added services for everybody, who has chosen RM Cargo Baltic as his partner, to feel calm and secure with the quality of our services.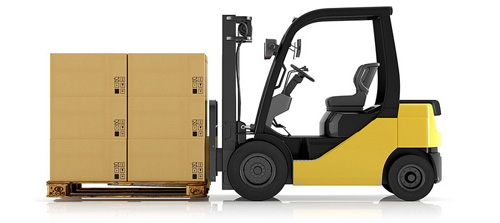 The ambition of RM Cargo Baltic is your unlimited potential in the field of freight, therefore, we help every client to choose the best way to transport cargo and select the optimum price-quality ratio. We will be happy to answer any questions you may have on our services, therefore, all you need to do is contact us.
We co-operate with